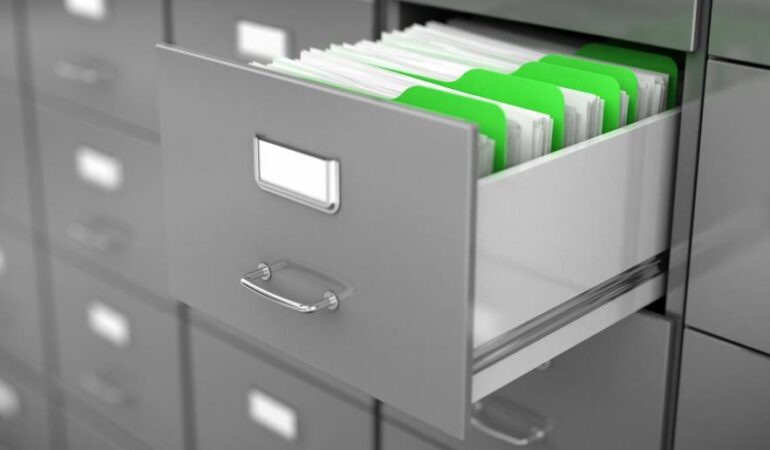 Effective Records Management: File Naming & Tagging Documents for Efficient Retrieval
Course Description
Effective Records Management: File Naming & Tagging Documents for Efficient Retrieval
Date of course: February,17th-18th 2021
Time-management experts say that the average worker wastes up to three full work weeks annually just searching for misplaced papers and files. And office managers spend TWICE that amount of time!
Poor Records Management has contributed to litigation, embarrassment and has even lead to some corporate failures. Do you have costly retrieval and re-file time and uncontrolled access to files? Does your organization have difficulty producing records when they are required? Do you manage your records according to ISO 15489 Standard on Records Management? Do you control Record Titling and Version control? Has your organization applied metadata controls to electronic records? This workshop will review how effective file naming will save you time by keeping your work organized and understandable.
Join us for this course and you'll be more effective in your job just by mastering a few records management techniques that are simple to learn and easy to implement!
Learning Outcomes:
By the end of this workshop participants will be able to:
Identify key recordkeeping requirements or deficiencies in your organization and take corrective action, develop and implement file naming strategies, gain insights into tagging documents for easy retrieval. Understand why naming conventions are essential for records management, learn best practices for file naming, Design naming conventions for your organization and practically understand effective records management practices.
Who should attend?
Personnel with the responsibility of managing and maintaining records of all media, Records Managers/Officers, Senior/Junior staff with records responsibilities, Registry Officials, Administrative Staff, Secretaries, Church Office Staff, Hospital Records Officers, Accounts Officers, IT Officers, Staff whose work rely on well managed records, Heads of Records/Registry Units, Secretaries/PA's etc.
COURSE COVERAGE
Introduction to Effective Files Management (Electronic & Paper)
Techniques for managing Electronic & paper Records –Challenges and solutions
ISO 15489 as an Audit tool in a records management program.
File Naming policy- Naming Files for easy retrieval, Challenges in File Naming
Version Control as a tool for fast retrieval.
Electronic Records Management & Tips
How to Establish a Tag System – Tagging documents for quick retrieval, how to remove tags
Developing a filing System with split-second File Retrieval Abilities.
(Best Records Management Company in Ghana)
Course Info
Start Course:

February,17th-18th 2021

Prerequisites:

No